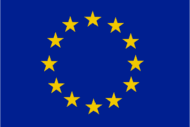 UPDATE - This Article was originally posted in 2012 - Everything that it stated have been proven TRUE and continue to be so
So Wall Street Media Cabal were predicting in 2011 to 2012 that "Euro is going to Collapse", because of them being a "Welfare State", "Greek Debt Crisis", etc.. OTOH, here at Realnewspost.org we were telling you that that is non-sense and that:

Euro far from Collapsing will continue to be More Valuable than US Dollars, and in fact US Dollar will NEVER EVER even reach parity with Euro, which is where Euro was introduced in 2001. Because US lacks necessary Socialized services that other Developed Nations have, and adds to that horrendous problem by wasting too much of American People's Money on a Gargantuan Military and resulting War after War after War. Simply put EXACTLY because Europeans are a "Welfare State", as is Israel the BELOVED Nation of Republicans, Obama Democrats and right-wing Media, is EXACTLY why European Middle Class will do much better than American Middle Class, which is the basis for a Stronger Nation, which means a Stronger Currency.

And what we predicted is EXACTLY what has happened, as per Euro far from "Collapsing" remaining MORE Valuable than US Dollar.
So how could we here at the tiny tiny RealNewsPost.org be 100% correct with our predictions of future based as proven by Numbers (aka Math 101), while the Goliath of Wall Street Media has been 100% wrong with their predictions? As proven again n by the FACT that Euro far from collapsing, as Wall Street Media predicted it would, continues to be MORE Valuable than US Dollar as we predicted it would?
The answer is because we base our predictions based on FACTS and MATH and not running on one SCAM after another SCAM on American People. And the facts are that the problem with Greece, and by association Euro, is that Euro is a Monetary Union without a Fiscal Union behind it! As per for example in Germany they have much higher Taxes and Taxes collected than Greece, and thus have sound Fiscal balance. While in Greece they collect a fraction of Taxes that Germany collects and as a result of that Greece is dependent on German Tax payers to pay their bills, which is quite not right.
So you do not need to worry about Europe. Europe is doing great compared to USA, and will continue to do so, as you can see from:
1- Of the Top 20 Cities in the World 80% are in Europe vs ZERO in USA,
2- Euro more valuable than US Dollar,
3- While ALL Europeans have Healthcare, 100-Million+ Americans either have NO Health insurance at all or affordable Healthcare
4- 100+ Mass Shootings in USA over last 10 Years, vs for example 1 in UK during same time
5- Europeans can go to College FREE for Taxes they pay, while same College education in US costs an insane $100,000 and MORE
etc. etc.
So you need to worry about USA that has structural problems, which structural problems TEApublicans and right-wing Media champion and which structural problems Obama/Clinton Democrats talk about somewhat, but in fact did or do NOTHING about, which structural problems are (in summary):
1. USA lacks most basic of necessary Social services such as Government run Universal Socialized Healthcare (NHS). Something that would give Healthcare to all American People while cut Healthcare spending by 50%, something that is so necessary for well being of a Nation that it is 100% supported by even all the Conservative parties in Europe, Canada, Australia, including Israel the BELOVED Nation of Republicans, Obama Democrats and right-wing Media. Instead USA has for-profit Wall Street based Healthcare, before or after the Joke called ObamaCare, as a result of which 100-Mill Americans have NO Healthcare or Healthcare they can afford.
2. USA lacks Socialized College Education, so American people can go to college without being crushed under a Mountain of Debt, as for example in Germany, France, Denmark, etc. People can go to College pretty much for Free, free for Taxes they pay. Which is one of the best investments that you can make in your People & Nation, along with NHS.
3. Gargantuan Military Budget. So Gargantuan that US Military budget at about 700-Bill is almost as large as ALL other Countries on Planet Earth combined while US economy is barely 15% of World economy. So Gargantuan that poorer American Union (USA) People are giving $200-Billion per Year in FREE Military to the Richer European Union Countries (aka NATO)!
4- US is engaged in War after War after War after War after War after War, which Wars benefit Israel only, at cost of Trillions of Dollars to American Tax payers, using the most Fear Mongering lies imaginable, such as Fear Mongering lies they said to sell the Iraq War 2002 due to WMD to 1000 times BIGGER Fear Mongering lies they are saying today to sell Iraq War based on ISIS! Meanwhile, China the 2nd largest economy in the World that borders Afghanistan, repeat borders Afghanistan, has engaged in ZERO such Wars, because the real threat from these Fear Mongering lies is actually ZERO.
And of all these structural problems with US which we have been writing about since 2009 via RealNewsPost.org, NOTHING, that is ZERO ZILCH has been addressed by Obama Democrats and in fact they been as right-wing, actually more right-wing than Republicans, such as passing a Healthcare proposed by Ultra Right-wing of Republican party, having waged every War of Bush and more, etc. yet they are playing such Con Job on American People that Republicans & right-wing Medias positions are that Obama Democrats are:
"Liberal or Socialist or Pacifist.." etc. non-senses and in EVERY NEW election since the right-wing FRAUD Obama was elected, Republicans have been promising even more Wars and even less Social services for American People!
So it is based on above FACTS, and many similar facts, that we told you and we can tell you again that "Euro far from crashing" will always be more valuable than US Dollar. For the problems with European Union are fiscal policy problems which the EU members are working to Fix. Whereas the problems with USA are structural problems, which problems Republicans and right-wing Media champion and Obama Dems gave lip service to but they have done nothing about, since in fact they are
controlled by same Wall Street right-wing Media/Cabal behind US structural problems.
To be exact, here are some example of the Billions of articles that US Media, aka Wall Street owned Media, ran about this matter:
1) Euro Survives, but Future Is in Doubt
http://www.nytimes.com/2012/10/26/business/euro-avoids-collapse-but-its-future-remains-uncertain.html?
pagewanted=all&_r=0
2) Euro Currency Collapse
http://www.forbes.com/sites/stephenpope/2012/10/20/enduring-euro-or-currency-collapse/
3) When will the euro collapse? It's already dead
http://www.marketwatch.com/story/when-will-the-euro-collapse-its-already-dead-2012-08-15
4) If the Euro Collapses, the Swiss Army Is Ready
http://www.businessweek.com/articles/2013-01-31/if-the-euro-collapses-the-swiss-army-is-ready
5) Euro\'s Unity Continues to Defy the Bears
http://online.wsj.com/article/SB10001424127887323401904578155060105117202.html
6) Tremors from a euro collapse would be global, with U.S. recession likely
http://articles.washingtonpost.com/2011-12-05/business/35288091_1_euro-zone-euro-collapse-currency-union
7) Euro's Collapse Is Not 'Unthinkable': Warren Buffet
t
http://www.cnbc.com/id/42248019/Euro039s_Collapse_Is_Not_039Unthinkable039_Warren_Buffett
8) Consider the Nitty-Gritty of a Euro Collapse
http://online.wsj.com/article/SB10001424052970204531404577053891893340870.html
So as we told you, here is what you can Bank On:
Euro will remain KING to US Dollar, US Dollar will NEVER EVER even reach parity with Euro, because of the structural problems that US has, which structural problems of US economy and Nation are being championed by a TRUE ENEMY within. As a result of which investors World Wide even though Euro is a deeply flawed currency, they still rather have their Money in Europe because of the fact that US is suffering from a true enemy within, which enemy within champions the structural problems of the US economy and Nation, and American People are either too brain washed or made too brain dead by the Fear Mongering War Mongering lies and lies and lies that comes out of Wall Street owned Media, aka right-wing lying Media, to do anything about this TRUE ENEMY within and the resulting structural problems of US economy and Nation.
In closing, to really appreciate the fact that the entire Wall Street owned Media is a right-wing lying machine as per the facts listed above, consider the so called liberal Paul Krugman, pretty much stated all the lies and non-sense of the Wall Street owned Media about imminent collapse of Euro, Here:
http://krugman.blogs.nytimes.com/2012/05/13/eurodammerung-2/
where Krugman predicts the collapse of Euro and quoting form it:
"And we're talking about months, not years, for this to play out."
So of course, although Krugman is far closer to speaking the truth than the right-wing lying machines of Talkradio, Wall Street Journal, Fox, CBS, ABC, etc. he is still far from speaking the real truth as we here on realnewspost.org do, which facts of course leads any truth speaking person to state that Euro far from "Collapsing" will remain KING to US Dollar, that "US Dollar will NEVER EVER even reach parity with Euro", due to structural problems with US economy/Nation, which structural problems Republican lunatics champion & FRAUD Obama Democrats talk about but actually do not do anything about.
And lets state that this Wall Street parasite is not just behind CBS, ABC, CNN, CNBC, Fox, lunatics on Talkradio, and etc. other right-wing lying machines, but it is also behind Google, Facebook, Hollywood from Hollywood making War Propeganda Movies such as "American Sniper", "Interview", etc.. to Google doctoring the search results such as search for "ISIS" and you will read all the Fear Mongering lies about this made up threat rather than it being a made up threat, a HOAX by the same lying machines that have lied US into War after War after War after War after War after War.
So that is why when they want to Brain Wash you, they have Million different Media outlets through which to do so. But even this Gargantuan Media machinery could not and cannot hide the facts listed here, which facts lead us, leads any truth seeking and speaking person, to state that "Euro far from Collapsing will remain more valuable than US Dollar...", which is EXACTLY what has happened.
What about Greece
1. Greek will with 99% certainty stay in Euro
2. Should Greece leave Euro will mean NOTHING to the Euro since Greece economy is so small compared to EU
3. No other Nations will leave Euro
4. And in fact more Nations as soon as they can will Join Euro
---
Reference Sources:
* What US Higher Education Can Learn from Europe
http://blog.aacu.org/index.php/2011/07/07/what-us-higher-education-can-learn-from-europe/
* US ranks with poor 3rd World Countries in health care results
http://en.wikipedia.org/wiki/List_of_countries_by_life_expectancy
* Healthcare in US Costs TWICE as much as countries with Government run Universal socialized health care
http://www.kff.org/insurance/snapshot/oecd042111.cfm
* The truth about so called Euro Debt Crisis and why Euro is still beating the pants off US Dollar
http://www.realnewspost.com/sa.php?a=55156
* Euro debt crisis is mainly non-sense and propaganda by the right-wing Lying US Media
http://www.realnewspost.com/sa.php?a=39732
* Mitt Romney praises Israel's Government-run Universal Socialized health care system
http://www.salon.com/2012/07/30/romneys_israel_healthcare_stunner/
* Of Top 20 Cities in the World 80% are in Europe vs ZERO in USA
https://www.imercer.com/content/mobility/quality-of-living-city-rankings.html#list